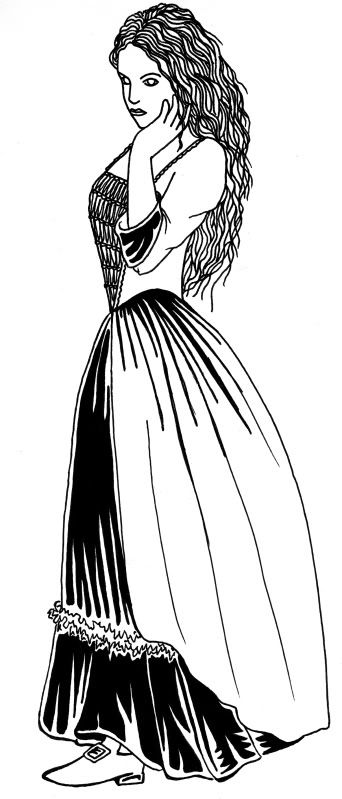 Like all good Roleplaying Games Tough Justice has an Advancement system that allows Characters to grow and develop.
However unlike some others (notably it's sister game Courtesans with it's Investments and Advanced Character Creation) you all gain the same amount of experiance from each case and should God forbid your Character die your new Character enters play with the same number of Advancements as your peers.
This may seem to be stretching believability but it is justified for the four reasons outlined below.
Age Does not Equal Experiance: Look at our oldest and youngest Sample Characters (Cecil Gallows and Annie Golding respectively.) They are statistically equivelent in game terms yet some 30+ years apart. How is this fair? Well Annie has had a tough life on the streets of London whilst Cecil has had a comfortable life pushing paper around. Now it seems a lot fairer!
Only the Cases Played Matter: Whatever your Role any history you have in aiding the cause of Justice is irellevant to your Statistics. The Cases that are played through in your games are the most important ones in your Character's development. Any others (and regardless of your Role there will be others) are just routine. The exception to this is new Characters entering play to replace the dead or otherwise Retired. To keep things fair their Advancements are on a par with their peers. Look at Harriet. It would be unfair for her player to go back to square one for retiring the original Character and in story terms Harriet has more than justified her extra advancement with a life harder than even her beloved Annie's.
Teamwork over Competition: Tough Justice (unlike backstabbing bitchy Courtesans) is a Team game. Obviously you are in compettition with the other Team but this compettition should never be outright hostility so much as friendly rivalry. Your Characters may well hate each other but the Players should, while bantering often have a healthy respect for their rivals.
Slow and Steady Wins the Race: Gaining 1 Advancement per Case enforces a slow steady climb in experiance that is more conductive to the legal world. Courtesans on the other hand has more of a live fast die young attitude in keeping with it's setting.