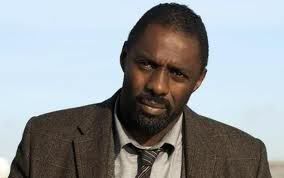 I sat down to one of my favourite dramas tonight. Luther tells the story of DCI John Luther. A mentally unstable man haunted by his past who tracks down mentally unstable killers haunted by their past.
Takes one to know one I suppose.
Now tonights episode was yet another themed serial killer. This one's theme being Roleplaying Games.
Is there a problem with that? After all my games dredge up almost as much contreversy as your average brutal cop show.
However with this Character no attempt at all was made to emphasise he didn't represent the hobby as a whole. The plot wouldn't have been harmed at all by having Luther investigate some fat, sweaty, beardy, middle aged man living in his parents basement and have him turn out to be a nice guy who only wants to help. In fact that's the sort of thing that gels perfectly with the show's sense of humour.
Am I offended at this program? Of course not! I KNOW it's fiction. The problem is there are a LOT of idiots out there who don't.
Most of my gaming group intake is from noobs. Something like this without a balancing message like the one I described or even just a little disclaimer at the end is just the sort of thing to paint us roleplayers as the wrong kind of freaks and weirdos.
I'm not calling for censorship or for the BBC to go to far out of its way just make it clear this psycho does not represent the roleplaying comunity. If I have to write fucking disclaimers into every fucking introduction you should make the effor too!