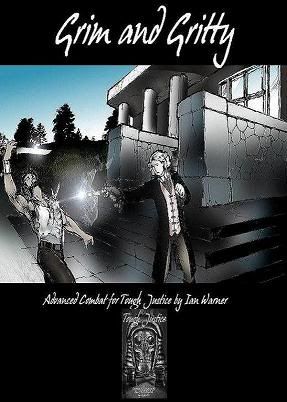 Coming soon as a Free Download: A more detailed and dangerous set of Combat rules for your games of Tough Justice.
Grim & Gritty shall contain the following...
The Basics: The new History Farce Combat System developed through Courtesans: The Weird and the Wonderful and Doxy adapted for the unique challenges of Tough Justice.
Weapons: An Armoury of 18th Century Weapons and rules for customising your own.
A Duel Sir: The various Duelling rules updated for the new deadly rules.
Batshit Insanity: Mass Brawls and Street Fights!
Itís also a sneak peak at how Combat works in Doxy. Donít say I donít spoil you!